Buying a gun is a big deal any time you choose to do it, but the first time is something special. After all, what's the point of having a license to carry if you don't know what to carry? Well, luckily we here at GuaranteedMassGunLicense.com have got your back. So without further ado, let's go over some of the most important things to consider when purchasing your first firearm.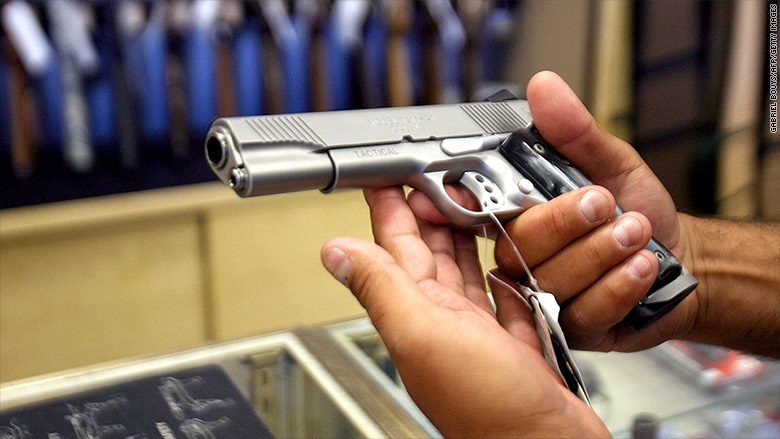 What's the Use?
The first thing to consider when buying your first gun should be obvious. What are you going to use it for? Are you looking for a gun for security purposes, such as home protection? Is it for recreation? Hunting? Concealed carry? Whatever the case, it's probably a good idea that you figure it out before heading off to your local gun shop. That way the friendly clerks and firearms experts won't secretly make fun of you in the back when you're not looking. Not to mention, they'll be able to steer you in the right direction for your specific needs.
So what are first-time buyers doing with their guns?
87.3% use their guns for in-home protection.
76.5% report using theirs for self-defense.
73.2% use theirs for recreational purposes

Fortunately for you, you've already taken the gun licensing courses. These will have no doubt helped you acquire the knowledge necessary to pick out the right model for your specific needs.

So let's say you're one of 87.3% of first-time gun buyers who plan to use your firearm strictly for home protection and self defense purposes. In this case, I would look into purchasing a basic shotgun such as the Remington Versa Max Tactical. As opposed to the pump-action shotgun, this semiautomatic has an eight-pound heft, gas-action, cushy buttpad, and gel comb insert, and it's likely the lightest recoiling 12-gauge on the market. Although semi-autos are more expensive than pump-action, they're more reliable and easier to fire, making them ideal for first-time self-defense oriented buyers.
How Much Ya Got?
The next thing you'll want to do after deciding on your intended use is set yourself a budget. If you didn't already know guns range from anywhere around $150 to $5000 depending on the model. The only person who can determine your budget is you. Which is why, if you're opting for a handgun, you should set your budget between $400 to $800 assuming your finances allow. The reason for this is that within this price range it's easy to buy a handgun that's reliable, well designed, and has a solid warrantee from its manufacturer.
For shotguns, the price will depend on the action type. If it's a pump, you're looking at anywhere from $349 to $700. For semi-autos, it'll run from $700 all the way up to $2000. Again, it all depends on your needs and how much time you're willing to put into your gun.
Would You Like to Supersize Your Gun?
As a new shooter, you're probably going to need every advantage you can get when operating your first gun. That means you should have a specific eye on a high capacity gun with low recoil. As you improve your skill level, you can graduate to larger caliber firearms. But for the sake of sensibility, it's best to start simple. And again, you'll want to refer back to your intended use when making a selection here. For example, if you're looking to conceal and carry your first gun, you'll want to look for something compact with a high caliber. A gun of this sort won't be very pleasant to shoot but you'll have little trouble keeping it concealed. On the other hand, if you're looking for ease of fire, you'll want to opt for a full size duty style gun chambered with a lower caliber. You'll find this option more comfortable for shooting, and will surely enjoy its high ammunition capacity.
Whatever the case, make sure you consult your local gun experts, weapons trainers, and so on when making this most important decision. As with everything else in life, you get what you pay for so keep in mind that going on the cheap might not necessarily be the best option, especially if you're looking for reliability and smooth functionality. Anyways, that's all for this week. I hope you found this to be informative in all the right ways. Happy hunting, folks.